Intelligent Management System
User-friendly and easy to use.
The TEC TOUCH PANEL™, which is fitted as standard to the laminar flow cabinets of the Advanced range, is equipped with easy-to-read colour pictograms with clocks that graphically display airflow values, windscreen positions and information, alarm or possible error messages with an indication of what they relate to.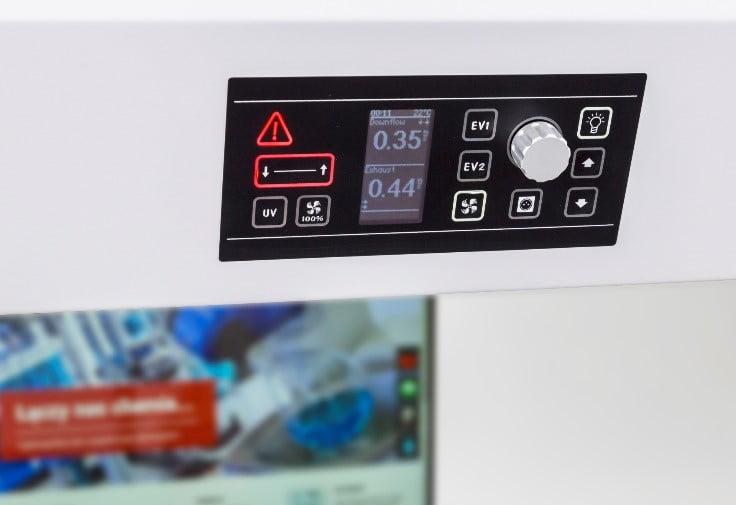 Panel Classic
Tec Turn&Touch™
The CLASSIC panel, with its dedicated function keys and membrane keypad, is a robust element for managing the operation of the laminating chamber. The TURN&TOUCH™ knob enables precise and intuitive navigation through the menu of available functions. The numerical values of the flows are displayed and easy to read from both a sitting and standing position.
The Advanced range of laminar chambers has a second handy panel with membrane keypad as standard. It allows the most frequently used chamber functions to be controlled from an easily accessible level located in the armrest.