BioTectum Advanced TecPro Laminar Chamber
The Advanced line is BioTectum's most technically advanced laminar chambers with many unique new features while retaining all the key functionalities of the Classic and Classic Neo lines. Laminar chambers in this series can be equipped with additional features such as registration systems, fire alarm systems with SMS notification, RFID access cards, and many more. They are fully gas-tight units with a revised workspace geometry, encoder-adjustable front window height, and a modern visual form adapted to current trends.
Safety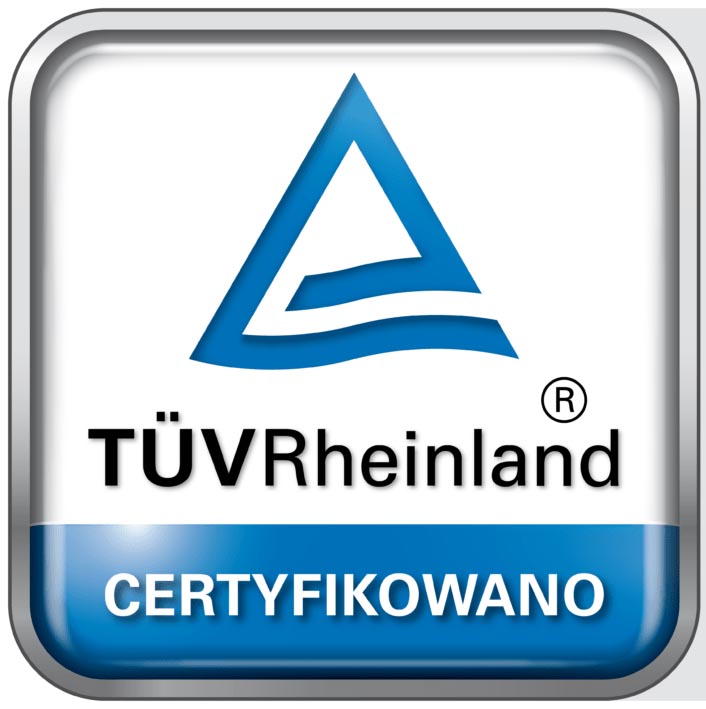 TEC FLOW™
Automatic digital compensation of air velocity in the chamber and at the outlet depending on changing operating conditions.
TEC TURN&TOUCH™
Classic control panel with membrane keypad and selection knob.
TEC SUSPEND™
A mode that keeps the chamber in continuous operation while reducing energy consumption.
TEC DSAM™
Setting of evaporation time, fan operation, standstill time, number of repetitions and neutralisation time and ventilation. An H2O2 evaporator is required to carry out the process.
TEC REMOTE CONTROL™
Remote diagnostics of chamber settings.
Electrically operated front windowKey features

Electrically operated front window
Electrically movable front glass, positioned at an angle to the worktop with edge position monitoring and automatic stopping function at the optimum height above the worktop in the working position.
Electronically commutated fans
Two high-quality electronically commutated fans from ebm papst in a V-shape (Zephyro System) to guarantee ideal laminar distribution as well as low current consumption and low noise emissions. Two temperature-compensated airflow sensors, one for laminar flow and one for protective curtain measurement.
Integrated connections
Connections such as flammable gas, inert gas and electrical supply are located at the top of the chamber, so there are no wires protruding beyond the chamber's contour. Biotectum chambers can be moved closer to furniture or walls.
High-quality connections
Internal utility installations with valves from the Italian company TOFF, 230 V sockets without Berker screw elements.
Intuitive control
The CLASSIC panel, with its dedicated function keys and membrane keypad, is a robust element for managing the operation of the laminating chamber. The TURN&TOUCH knob enables precise and intuitive navigation through the menu of available functions. The numerical values of the flows are displayed and easy to read from both a sitting and standing position.
Stainless steel worktop
Worktop made of AISI 316L stainless steel, solid or asymmetrically divided.
LED information bar
Light bar with LED technology, visual indication of the operating status of the unit.
Seamless stainless steel AISI 316L
The interior of the work area is made entirely of AISI 316L grade stainless steel in a seamless design with rounded sides to minimise the number of surfaces posing a risk of contamination.
Colour options
Personalisation of the colour of stylistic elements. RAL 2002 Vermilion standard.
V-shaped air intake
V shaped air intake on the air curtain which eliminates the requirement for additional armrests.
Stainless steel bowl
AISI 304 acid-resistant stainless steel bowl with optional electrostatic bacteriostatic coating.
Emergency power supply
Autoprotect – the connection of the chamber to the UPS emergency power supply and the corresponding software allows further operation of the chamber and gives the necessary time to properly protect the test material. In a fraction of a second, it cuts off the power supply to electrical sockets and electro-valves while maintaining the correct safe operating conditions of the chamber.
Diagnostic connector
Diagnostic connector for connection of an optional module for remote verification of chamber operating parameters by an authorised service centre or manufacturer via GSM or wifi.
Easy glass cleaning
The construction of the chambers has been designed to allow easy cleaning of the front glass enclosing the work area on both sides.
Dimensions of BioTectum Advanced TecPro chamber

| | | | | | | | | | |
| --- | --- | --- | --- | --- | --- | --- | --- | --- | --- |
| A | B | C | D | E | F | G | H | I | J |
| ≈ 1300 mm | ≈ 800 mm | ≈ 2200 mm | 1200 mm | 200 mm | ≈ 710 mm | ≈ 530 mm | ≈ 620 mm | ≈ 835 mm | ≈ 1450 mm |
| | | | | | | | | | |
| --- | --- | --- | --- | --- | --- | --- | --- | --- | --- |
| A | B | C | D | E | F | G | H | I | J |
| ≈ 1650 mm | ≈ 800 mm | ≈ 2200 mm | 1500 mm | 200 mm | ≈ 710 mm | ≈ 530 mm | ≈ 620 mm | ≈ 835 mm | ≈ 1500 mm |
A
B
C
D
E
F
G
H
I
J

≈

1950

mm

≈ 800 mm
≈ 2200 mm
1200 mm
200 mm
≈ 710 mm
≈ 530 mm
≈ 620 mm
≈ 835 mm
≈ 1800 mm
Basic technical data
| | |
| --- | --- |
| Construction type | DIN 12980 EN 12469:2002 |
| Signage | CE |
Technical data
| | |
| --- | --- |
| Sound pressure level | 37 – 48,2 dB (depending on operating mode) |
| Mechanical vibration | EN ISO 5349 ≤ 0,005 mm |
| Lightning intensity | 800 do 1700 lux (depending on the light source used) |
Electrical data
| | |
| --- | --- |
| Power supply | 1N 230 V / 50 Hz |
| Protection of electrical sockets | 10 A |
| Electrical power consumption | Average ≈ 140 W (tryb SUSPEND without lighting 34 W) |
Specification of materials used
| | |
| --- | --- |
| Number of engines | 2 electronically commutated fans ebm papst |
| Main and exhaust filter class | At least HEPA H14 with 99.995 % efficiency for particles ≥ 0.3 μm |
| Work area material | AISI 316L stainless steel and toughened glass |
| Top and inlet material | Worktop and V-shaped air intake made of AISI 316L stainless steel |
| Housing material | Powder-coated sheet steel |
| Front window material | Toughened safety glass impermeable to UV radiation |
| Style elements colour | Vermilion RAL 2002, other colour (OPTION) |
Additional information
The unit is supplied with a frame made of closed profiles with a height to the worktop of 835 mm + 30 mm
Electrically adjustable frame (OPTION)
Rack on wheels with levelling feet (OPTION)
Divided tops (OPTION) for a chamber with a working width of 1800 mm (STANDARD)