Chambers II Safety Class
Microbiological
Chambers II Safety Class
Microbiological
Chambers II Safety Class
Microbiological
Chambers II Safety Class
Microbiological
Vertical Air Flow Chambers
Chambers with horizontal air flow



ENVIRONMENT
Caring for the environment is the embodying of our character, the way of being, and the perception of the reality surrounding us, this attitude sensitists us to ecological actions.

OUR IDENTITY
We are a culture of organization that is constantly fascinated by the process of creating increasingly technologically advanced devices.

POSITIVE THINKING
Biotectum is a great story, opens your eyes to positive opportunities and shows how the right attitude and thinking can lead us where we are now.
Awards and Certifications
We have all the necessary certificates confirming that working with our devices is safe.
Devices have the following certificates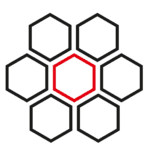 25 years of experience in the production of laboratory equipment
For years we have been actively involved in the marketing of products such as solpure water purification systems, STK-2 thermostatic cabinets, QSL glass dryers, Q-cell, Termcon and Termzero coolers. Our extensive production experience has enabled us to build innovative laminar chambers from the Biotectum family.
WARRANTY AND SERVICE
Biotectum equipment is covered by a standard 24-month warranty coverage with optional extension of up to 60 months. The built-in diagnostic connector for remote verification of the machine's operating status allows for quick verification of possible dysfunctions and even distance repairs.
Trust us, among other things,
New designs and versions of executions

Quality and innovation are the values we put in particular emphasis. In recent years, developing the production of safe microbial work chambers has been our priority. We have introduced a new generation of devices that meet rigorously imposed design team standards for improving safety and comfort of work and maximum reduction of energy demand. We strive to create first-class laminar chambers, so we give the most involved scientists the necessary means to challenge everything. Innovations arise only if you have the courage to ask difficult questions and go further than everyone. To lead, you need to take care of the development. Krzysztof Solich R&D Manager